SILVERSNEAKERS
SilverSneakers is a fitness program designed exclusively for older adults offered through Medicare health plans at no additional cost.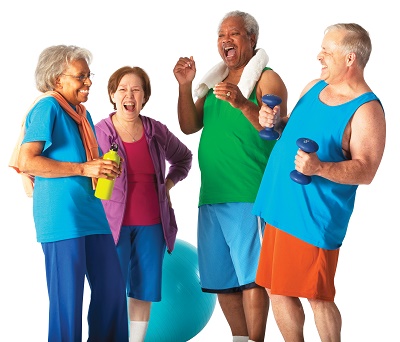 If you know someone who may be eligible for this great benefit, encourage them to call us at 1-888-423-4632 (TTY:711).
Good news for SilverSneakers members:
When you travel, so does your SilverSneakers membership!
Including SilverSneakers in your travel plans is easy.
Step 1: Find a SilverSneakers location by visiting www.silversneakers.com or calling 1-888-423-4632. There are more than 11,000 locations nationwide.
Step 2: Present your SilverSneakers membership card or health plan ID card to the front desk at the location of your choice.
Step 3: Enjoy all the amenities at that location as part of your benefit.
Get fit, have fun, make friends - wherever you go!