SILVERSNEAKERS
Do you know someone who could benefit from a healthier lifestyle?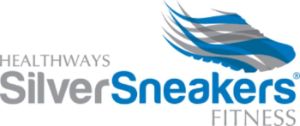 For older adults, regular physical exercise helps strengthen bones and muscles, improve balance, reduce risk of cardiovascular disease, reduce stress and enhance mood. What better way to help those you love than by telling them about the award-winning SilverSneakers Fitness Program? SilverSneakers is a fitness program designed exclusively for older adults offered through Medicare health plans at no additional cost.
With SilverSneakers, your loved ones could be enjoying:
a basic fitness membership with access to participating locations nationwide
custom-designed classes and use of exercise equipment
health education seminars and fun social events
a Program Advisor to help them reach their goals
member-only access to online health support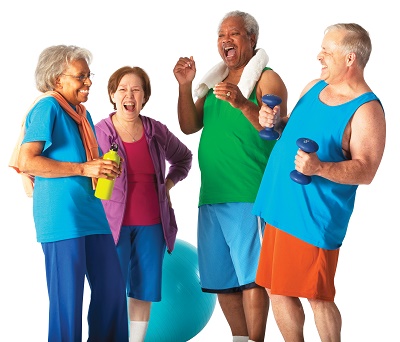 If you know someone who may be eligible for this great benefit, encourage them to call us at 1-888-423-4632 (TTY:711).
Help someone you love stay healthy and encourage them to join SilverSneakers today!
Good news for SilverSneakers members:
When you travel, so does your SilverSneakers membership!
Are you planning a trip to another state or just down the road?
Don't forget to pack your sneakers.
Including SilverSneakers in your travel plans is easy.
Step 1: Find a SilverSneakers location by visiting www.silversneakers.com or calling 1-888-423-4632. There are more than 11,000 locations nationwide.
Step 2: Present your SilverSneakers membership card or health plan ID card to the front desk at the location of your choice.
Step 3: Enjoy all the amenities at that location as part of your benefit.
Click Here to see our Class Schedules
Get fit, have fun, make friends - wherever you go!