FINANCIAL ASSISTANCE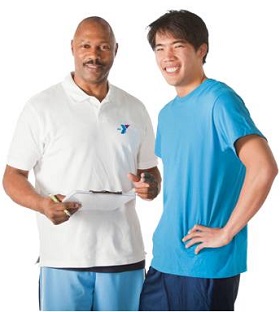 Each year the Y provides financial assistance for deserving area youth and families through the YMCA Annual Campaign. At the Y, one of our most important goals has always been to enrich the lives of kids in our community. But when some are left out, it leaves us all a bit poorer. Y activities help children develop valuable skills, gain confidence and build self-esteem. Financial assistance is based on ability to pay. It is the policy of the Tuscarawas County YMCA that no child be denied membership or program participation by reason of inability to pay fees. Funds made available for financial assistance are provided through this Campaign. For more information contact Ashley Swiger Membership Coordinator at 330-364-5511.
Step One: Complete Application
Step Two: Provide Income Documentation
Step Three: Email both to ashley@tuscymca.org
Member Handbook and Bank Draft Regulations
*This Program is temporarily on hold waiting on new funding.
*YMCA and ODJFS to Provide Free Memberships to Foster and Kinship Families
COLUMBUS, OHIO – The Ohio Department of Job and Family Services (ODJFS) announced today that it has partnered with the Ohio Alliance of YMCAs Foundation (Ohio YMCA) to provide free memberships for certified foster homes and approved kinship caregivers who meet certain eligibility criteria. Bridges participants and their children are also eligible.

"This is a wonderful opportunity for our resource families and the youth in our Bridges program," ODJFS Director Matt Damschroder said. "Not only will these families be able to enjoy the benefits of exercise, but they will also be able to spend time together, enjoying the fun recreational activities our Ohio YMCAs have to offer."

Half the cost of the memberships is paid for by ODJFS. The remaining cost, for at least one year, will be covered by an Ohio YMCA grant. "The addition of this grant means that qualified families will have one year of free entry into Ohio YMCA facilities," said Damschroder. "For many, this will be the first time these youth have ever had access to these types of facilities."

To be eligible, certified foster homes must provide the YMCA a copy of the family's current JFS 01213, "Notice of Approval for Foster Home," showing the family is currently certified as a foster home. They must also provide a letter from the family's recommending foster care agency on that agency's letterhead. It must indicate the family is in good standing with the agency/state of Ohio and either the family has had at least one foster care placement within the past 18 months, or the family is a newly certified foster home within the last six months.

To be eligible as an approved kinship home, families must provide a letter from the agency that approved the family on the agency's letterhead indicating the family is in good standing with the agency and that they have a current kinship child placed in the home.

Bridges is a program designed to help former foster youth transition to adulthood.
To be eligible, Bridges participants must provide a copy of the participant's Bridges Voluntary Participation Agreement showing the participant is enrolled in Bridges and a letter from the Bridges grantee on the grantee's letterhead indicating the participant is currently enrolled in Bridges.
"Ohio's 162 YMCAs are excited to partner with Governor DeWine to offer memberships to Ohio's foster families, approved kinship caregivers, and Bridges program participants," said Ohio Alliance of YMCAs Executive Director Beth Tsvetkoff, Esq. "YMCAs are dedicated to supporting the spirits, minds, and bodies of Ohio families. From youth wellness programs, youth sports, before and after school care, summer day and resident camp, and much more, Ohio Ys offer a variety of opportunities for kids to learn and grow."
As part of the grant, the Ohio Alliance of YMCAs Foundation will pay/reimburse YMCAs 50% of the cost of an annual family membership for certified foster homes and kinship caregivers who meet this criteria up to $500,000 and 50% of the cost of an annual individual or family membership for Bridges participants in Ohio who meet the criteria up to $78,000.
______________________________________________________________________
MEMBERSHIP HANDBOOK & FAQ's
We are glad that you belong to the Tuscarawas County YMCA family of members. This page is for your information, resource, and help. If you have any questions about the policies or procedures of the Tuscarawas County YMCA, please ask any staff member for assistance or clarification.
Member Handbook and Bank Draft Regulations