FINANCIAL ASSISTANCE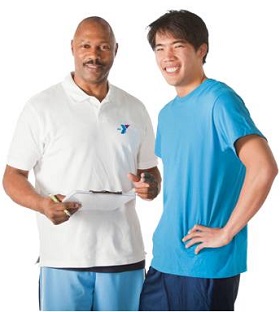 Each year the Y provides financial assistance for deserving area youth and families through the YMCA Annual Campaign. At the Y, one of our most important goals has always been to enrich the lives of kids in our community. But when some are left out, it leaves us all a bit poorer. Y activities help children develop valuable skills, gain confidence and build self-esteem. Financial assistance is based on ability to pay. It is the policy of the Tuscarawas County YMCA that no child be denied membership or program participation by reason of inability to pay fees. Funds made available for financial assistance are provided through this Campaign. For more information contact Kathleen Johnson Membership and Marketing Director 330-364-5511.
Step One: Complete Application
Step Two: Provide Income Documentation
Step Three: Email both to kathleen@tuscymca.org

MEMBERSHIP HANDBOOK & FAQ's
We are glad that you belong to the Tuscarawas County YMCA family of members. This page is for your information, resource, and help. If you have any questions about the policies or procedures of the Tuscarawas County YMCA, please ask any staff member for assistance or clarification.
Member Handbook and Bank Draft Regulations
Due to the COVID-19 Crisis we are a members only facility for now. We apologize for any inconvenience that may cause. Reminder any member under the age of 15 must be accompanied by an adult at this time. Please call the Y for more details about Membership.
WHAT IF I FORGET OR LOSE MY MEMBERSHIP CARD?
All members are asked to carry their membership card and present it each time you enter the Y facility. Lost cards must be replaced at a cost of $5.00. Allowing another person to use your membership card is grounds for termination of membership without refund. Membership cards are the property of the Y. Youth under age fifteen must be accompanied by an adult.
CAN I BRING A GUEST? Due to COVID-19 Crisis we are not currently allowing Guests. We are a members only facility at this time.
You are encouraged to bring prospective members to try the Y by using the free guest passes that are on your account.
WHAT LOCKER ROOM SHOULD I USE?
The Y has five locker rooms available for use. The Men's and Women's locker rooms are open to all adult members and guests ages 18 and older who are out of high school. The Boys' and Girls' locker rooms are open to all youth members, guests, and adults who wish to use the locker room with their children. Parents with children under the age of 36 months must use the youth locker rooms. Youth under the age of 18 are not permitted in the adult locker rooms at any time. Family/Special Needs locker room is for Dads who bring young daughters who need assistance (or Moms who bring young sons). If both parents are available, please use youth locker rooms so that we can keep this area open for single-parents or wheelchair users needing this area.
More FAQ's can be found in our Membership Handbook.