SWIM LESSONS
YMCA SWIM LESSON v6 - Click Link below for information on skills taught.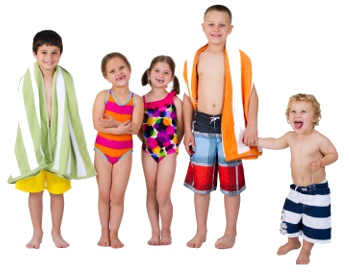 Click Here for Information on Levels & Skills
Click Here to Register for Classes
For swim skills test contact Stacy@tuscymca.org or call 330-364-5511 Ext 314
Pool Rules
Large Pool Rules
Small Pool Rules
Whirlpool Rules
YMCA Silver Streaks Swim Team Information
Lifeguarding Class - Contact Stacy Harlan stacy@tuscymca.org
Minimum age requirement: 16 years of age BEFORE the last scheduled day of class (Proof of age is required on first day of class. Birth certificate or State issued ID).
Description: The YMCA Lifeguard course includes training in CPR for the Professional Rescuer, Basic First Aid and Emergency Oxygen Administration as well as lifeguard procedures and rescue skills. Candidates need to be able to show strong swimming skills, maturity and good decision making skills. There will be a swimming skills test on the first night of class to assure each candidate is prepared to complete the class. The course is taught in the class room as well as the water and will require completion of online training to be completed at home. An email address will be required to receive and complete the online training.
Materials required: One piece swim suit or swim trunks, towel, goggles (optional), paper and writing utensils.
Please contact Stacy Harlan 330-364-5511 or stacy@tuscymca.org for any further details.
Click on images to enlarge
Lap Swim Pool
25 Yards
6 Lanes
4 to 9 ft. deep
Approximately 81 degrees
Shallow Warm Water Pool
4 Lanes
3 to 4 ft. deep
Approximately 88 degrees
Lift Available