Y EMPLOYEES
Y Exchange for YMCA Employees https://yexchange.org
YMCA.net for the public: http://www.ymca.net/
Follow Link To Access MyPY https://mypy.tuscymca.org/login.aspx
Not getting your employee newsletter?
Contact Kathleen at kathleen@tuscymca.org to be added to the email list.
Child Abuse Prevention Training / Meet Sam Training: Please follow this link. http://website.praesidiuminc.com/login The training will take approx. 30 minutes.
YMCA Retirement Fund Online Account
Beginning with the September 30, 2017 statement, all Fund participants will need to log in to our website in order to view and print their quarterly benefits statements.

We ask employees to register for an online account which will give them access to the self-serve portal which is available 24/7.
In under 2 minutes, this video will give step-by-step instructions on how to register for an online account.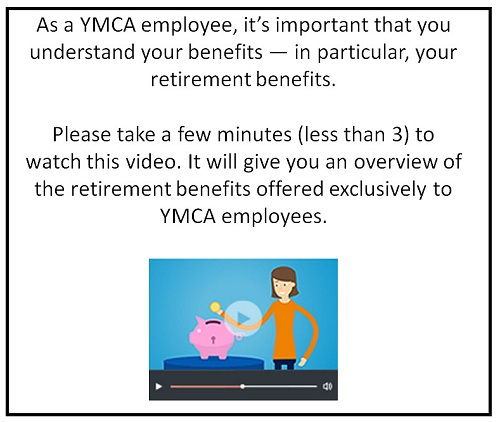 Check out more information on YRF - YMCA Retirement Fund