GIVE
Click here to Donate to the Y Annual Campaign or Heritage Club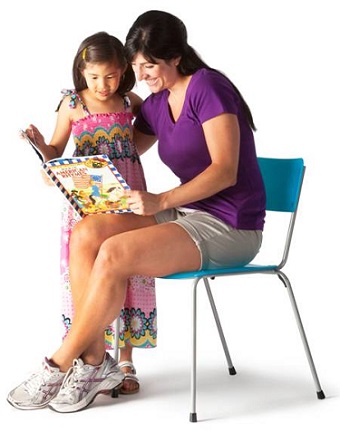 MY Y STORY: I want to take a moment to thank God and the Tuscarawas County YMCA! My life has been transformed in the last three years and they are a big part of how this happened. About twelve years ago I was diagnosed with arthritis in my knee, I was morbidly obese at 5'2" and 386 lbs, and was going through a divorce and separation of grandchildren. I was very depressed, eating and spending most of my time in bed.
But God is good!
My older sister helped me get started at the Y with water aerobics. I was able to get in and out of the water with use of their hydraulic chair and the great staff's help. It felt so good to be able to stretch and exercise! The Senior Center would transport me in my mobility chair to the Y – two times a week – in all kinds of weather.
The Y staff is always kind, no matter how silly my questions are! The patrons are very friendly and helpful, as with opening doors when they see me coming in my power chair! Teenagers often help with smiles. Now I do water aerobics 4x a week with my instructor Pat Bailey, who I think of as a friend! I can walk up and down the pool ladder with no help! It has brought me out of my shell because everyone at the Y is so friendly.
I am now 68 years old, have lost 132 pounds, and very seldom suffer with depression. Thanks to the Y and the good patrons, I have a social life and a good exercise plan. I am off my anti-depressants and my diabetes is under control. All this because God led me to the Y and I enrolled in Joy of Living and Twinges Classes!
Thank you everyone working and going to the Y. God bless you all for my new life.
- Janet Calhoun, Member
Every gift matters.
Everyone has a role to play.
Together, we can achieve so much more.
SMILE.AMAZON.COM
AmazonSmile donates 0.5% of the price of eligible smile.amazon.com purchases to charities like the YMCA. We would love for you to Pick the Y! Here is a link to help you connect https://smile.amazon.com/ch/34-0714797