ADVENTURE CENTER INDOOR PLAY AREA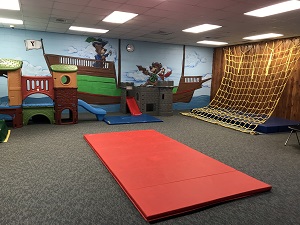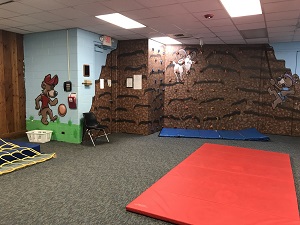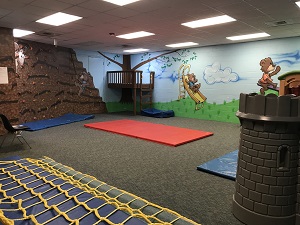 Come explore our climbing wall & cargo net in this unique indoor playground.
This play area is for children ages 3 through 10.
Children must be supervised by an adult.
Members stop by the Member Service Center for the key.
Return key to Member Service Center when finished with playtime.
Adventure Center is available for party rentals.
Centro de Aventura
Nivel inferior
Venga a explorar nuestro muro para escalar con red de protección en este único parque interior infantil.
Esta zona de juegos es para niños de 3 a 10 años.
Los niños deben ser supervisados por un adulto.
Para obtener la llave, los miembros deben dirigirse al Centro de Servicio a Miembros.
Devuelva la llave al Centro de Servicio a Miembros cuando haya terminado con el tiempo de juego.
El Centro de Aventura ofrece el servicio de renta para fiestas