GYMNASTICS
For pricing, session dates and class days/times please refer to the Program Guide.
Open Gym (See current Program Guide for days and times)
One staff person will be available to help with skills/spotting. All equipment is available. No ability requirements. Gymnasts are in charge of their own practice and work on what they want to work on.

Private Lessions
Call for appointment, 330-364-5511. Please see our Program Guide for pricing.
LESSONS
Gymnastics Progressive Levels
Level 1 (Rollers)
Ages 5 and up – beginner level gymnastics on all equipment. Form and fundamentals are strongly reinforced. Gymnasts will learn basic skills on all events with drills and stations to teach body shape and awareness. Great level for first time gymnasts that have not been in a class setting yet and have not mastered skill list for Level 2.
Level 2 (Swingers)
Ages 5 and up- beginner-intermediate skills for the gymnast who has mastered Rollers. Strong emphasis on technique and form. Builds on the progressions of beginner levels. New skills are introduced on each event.
Skill list: Cartwheel, Beam Walking (forward, backward, sideways), Arabesque, Uneven Bars (cast 45 degrees hips off bar, High Bar drop to landing, Hurdle to springboard.
Level 3 (Flippers)
Intermediate level class for gymnasts who enjoy progressive levels. Builds on Swingers level with a strong focus on tumbling and events. Must have completed Swinger level skills to register.
Skill list: Beam jumps, Backbend, Pullover unspotted, Roundoff, Leaps on Beam and Floor, Familiar with the term back handspring & front walkover.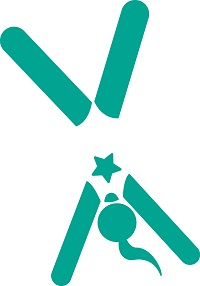 Tumbling Beginner
Basic tumbling for beginners. Introduces basic body shapes, fundamentals of tumbling, and progressions for confidence and strength using drills and stations.
Tumbling Intermediate/Advanced
Intermediate tumbling skills introduced leading to back handsprings. This level will teach good foundations and techniques to progress to power tumbling. Some drills and stations are used to achieve solid form.
Preschool Levels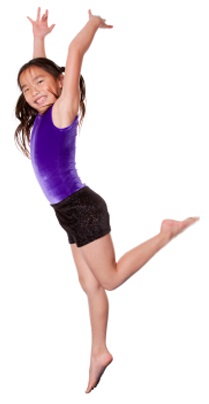 KIndergym (ages 2-4)
Enjoy a 45 minute instructor lead gymnastics class with your child. Locomotive skills, listening skills, interaction with other children, the perfect class to help ready your child for preschool. Parent participation is a must. Obstacle course fun and introduction to the world of gymnastics.
Let's Get Ready to Tumble (3 year olds)
Your child's first venture into "big kid" classes without mommy or daddy. A half hour of obstacle course fun to teach gymnastics readiness. Basic obstacle course work and age appropriate activities are taught.
Tumbletots (ages 4-5)
Your little gymnast will learn beginner level gymnastics, how to follow directions, and work independently. We encourage your little one to work hard and have a winning attitude. Gymnastics takes perseverance and practice. We teach locomotive skills, body shapes, and basic skills on all equipment. Stations are introduced to work fundamentals and teach good form and technique. A fun filled class for young beginners
We put safety first
Sudden Cardiac Arrest Law ("Lindsay's Law") Signature Page
On March 14, 2017, Lindsay's Law became effective in Ohio. This new law addresses Sudden Cardiac Arrest (SCA) in youth athletes. SCA is the leading cause of death in student athletes 19 years of age or younger. SCA occurs when the heart suddenly and unexpectedly stops beating. This cuts off blood flow to the brain and other vital organs. SCA is fatal if not treated immediately.
The new law applies to youth sports organizations, which is defined as any public or nonpublic entity that organizes an athletic activity in which the athletes are not more than 19 years old and are required to pay a fee to participate in the athletic activity or whose cost to participate is sponsored by a business or nonprofit organization. The law applies to youth athletes who wish to practice for or compete in athletic activities organized by a youth sports organization.
Before a youth athlete in an athletic activity, the athlete must submit to the youth sports organization a form signed by the athlete and the parent, guardian, or other person having care or charge of the athlete stating that they have received and reviewed a copy of the guidelines regarding sudden cardiac arrest. A completed form must be submitted each year for each athletic activity in which the student or athlete participates.
Both the form and guidelines to provide to the athlete and parent are available for download at http://www.odh.ohio.gov/landing/Lindsays-Law.aspx.
Coaches also have the following specific responsibilities under the law:
Annual completion of the required SCA training course approved by the Ohio Department of Health. This training is available at http://www.odh.ohio.gov/landing/Lindsays-Law.aspx.
Preventing the following students from participating in athletic activities until the coach receives written clearance by a licensed health professional: (a) A youth whose biological parent, sibling, or child has previously experienced SCA, and (b) any youth athlete that experiences syncope or fainting before, during, or after a practice, scrimmage, or competitive play.
Removing from an athletic activity a youth athlete who faints or passes out before, during, or after the activity. Before returning to the activity, the youth athlete must be seen by a health care professional and cleared in writing.
The health care professionals who may evaluate and clear youth athletes are a physician (MD or DO), a certified nurse practitioner, a clinical nurse specialist, or certified nurse midwife.
The youth sports organization must establish a penalty for any coach that fails to comply with the above requirements.
As in the concussion law, the law provides that a youth sports organization or official, employee, or volunteer of the organization, including a coach, generally is not liable in damages in a civil action for injury, death, or loss to person or property allegedly arising from providing services or performing duties required by the bill. The immunity from liability does not apply if the act or omission constitutes willful or wanton misconduct.