FITNESS CENTER
Motivating You To Success
Every day, people join the Y, motivated to get healthier. But sometimes they need a little extra help and support to reach that goal. Our personal trainers will make sure you get a personalized program designed to help you achieve your goals. We focus on an approach that is safe, efficient, easy-to-follow and helps you stay motivated. Whatever your goal, our expert personal trainers provide plans, coaching and motivation to help you succeed.
Benefits Of Personal Training
Structure – Meeting your Personal Trainer for appointments helps create weekly exercise routine that fits your schedule.
Variety – They will keep your training interesting with different exercises and techniques to keep you on track all aimed at achieving your goals.
Motivation – Progress means results, and seeing results helps motivate you to strive for that next level of fitness.
Progression – As your fitness improves, your Personal Trainer will always modify your exercise to ensure maximum enjoyment and maximum results.
All of our personal trainers are nationally certified and have extensive experience creating programs that work for our members and guests. Your programs will be tailored to your specific needs, wants and goals. Besides our normal personal training options we also provide Skill Set Training and personal aquatic coaching.
PERSONAL TRAINER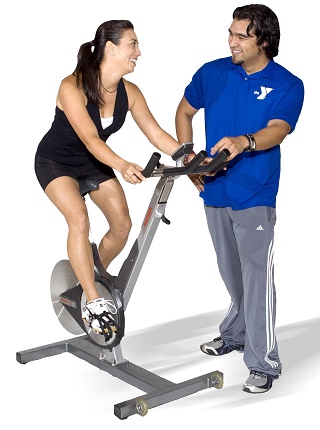 NATALIE HOANG
RYAN HURSEY
NATHAN LEVENGOOD
NOTE: Independent Personal Trainers are not permitted to provide personal training appointments at our facility.
Dress Code for Fitness Classes and Fitness Center*
Please dress modestly and remember that we are a family facility.
Tops: Tank tops and sleeveless shirts should cover the chest and midriff.
Bottoms: No excessively short-shorts. Our goal is that shorts should be mid-thigh in length.
Footwear: Clean appropriate athletic shoes must be worn. No open-toed shoes in wellness center or crocs.
Messages on Clothing: Clothing or jewelry that displays vulgar or hateful language, prejudices, or immoral behavior are not appropriate.
* The YMCA reserves the right to define inappropriate/offensive attire. If we feel that attire is contrary to our core values, we may ask you to change and/or leave the facility.