TWIN CITY MEAL PROGRAM
TUSCARAWAS COUNTY YMCA
FREE FOOD & FUN
AFTER SCHOOL MEAL PROGRAM
Due to Claymont school Closing our Meal Program is now Carryout Only.
We want to see all of our kids and any new ones too!
Monday - Friday 3-4 PM we will be waiting for you with FOOD to GO with fun things attached to help you remember how much you are loved. We will be back in full service Food and Fun on Dec 6 Monday-Friday 3-4:30 PM with meals and indoor activities. We can't wait!
Click Here to See Your November Newsletter.
Program Location: Park Christian Church
236 Miller Avenue, Dennison

YMCA AFTER SCHOOL FOOD PROGRAM FORMAT:
Program door opens at 3 PM. Children ages 1-18 are invited to participate. Children under 5 year old must be accompanied by an adult.
Sign in and food service provided from 3-3:45 PM.
Child Meals-To-Go are available 3-3:30 PM.
Entrance door closes at 3:45 PM so that games/activities can begin in the gym. Activities end at 4:30 PM but participants are free to sign out at anytime.
We teach nutrition and exercise to each of our kiddos plus play games that encourage teamwork, sportsmanship, and creativity. YMCA core values of caring, honesty, respect, and responsibility are the foundation of our teaching.
Due to Covid-19 we are requiring all school-aged participants to wear a mask. All who enter the program will be temperature checked upon sign in. Hand washing and hand sanitizer are frequently used. Safety is our top priority. Please contact us immediately if your child is sick or quarantined due to Covid-19.

PROGRAM STAFF:
Site Coordinator: Elizabeth Sickinger
Registration and Activities: Julia Kinsey
YMCA Program Director: Kathleen Johnson

We encourage feedback and testimonials please feel free to email kathleen@tuscymca.org with any questions or encouragement..

PSA: Posted: 11825/2020
Tuscarawas County YMCA Twin City Meal and Activities Program for kids
When times get hard the Y responds to serve the community through outreach programs like the Twin City Meal Program. While school is in remote learning feel confident that we are still here for your kids. Our staff will be serving carryout meals Monday through Friday from 3-4 pm. We will be located at Park Christian Church (236 Miller Avenue, Dennison). Look for our Y van parked at the side entrance.
If you want more information or have questions regarding this program please contact YMCA Youth Program Coordinator Elizabeth Sickinger at the Y. Elizabeth@tuscymca.org or call 330-364-5511 ext 312.
Bio Interview: Elizabeth Sickinger, YMCA Youth Program Coordinator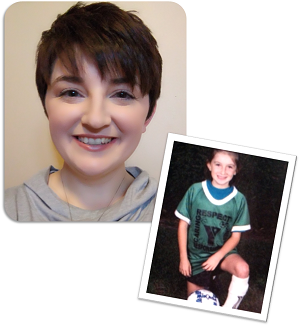 "The YMCA has always held a special place in my heart." As a youth Elizabeth Sickinger grew up at the Tuscarawas County YMCA participating in the youth sports programs. As a young adult Elizabeth became a member and utilized the fitness classes that are offered at the Y. Her family made it a tradition to compete in the annual YMCA Turkey Trot 5K to kick off the holiday season. Elizabeth is a graduate of New Philadelphia High School and Kent State University. She first joined the YMCA staff as a Member Service Associate in 2014 and held that position for three years during her college years before leaving to pursue a career. She returned to the Y in 2020 accepting the position of Youth Program Coordinator who's main responsibility is for the Twin City Meal Program.
"Being back has felt like coming home. Each day I enter the building I am greeted with smiling familiar faces and new faces. I work mostly in the Twin city meal program. It has truly been a privilege getting to know the kids in the program. I am grateful to be surrounded by incredible directors, coordinators, and team members. Everyone truly works together to encourage and make the Y programs successful" states Sickinger.
Elizabeth is married to her college sweetheart Daniel, and they live in Dover, Ohio. They have two rescue dogs Scarlet and Charlie. In her free time Elizabeth enjoys hiking, golfing, mission trips to Kentucky, and spending time with friends and family.