GIRLS ON THE RUN
Over the past 25 years, Girls on the Run has been inspiring girls to know and activate their limitless potential and boldly pursue their dreams. We are proud to partner with them this year as a local site for this inspiring group of girls. Let's run! Visit Girls on the Run Website.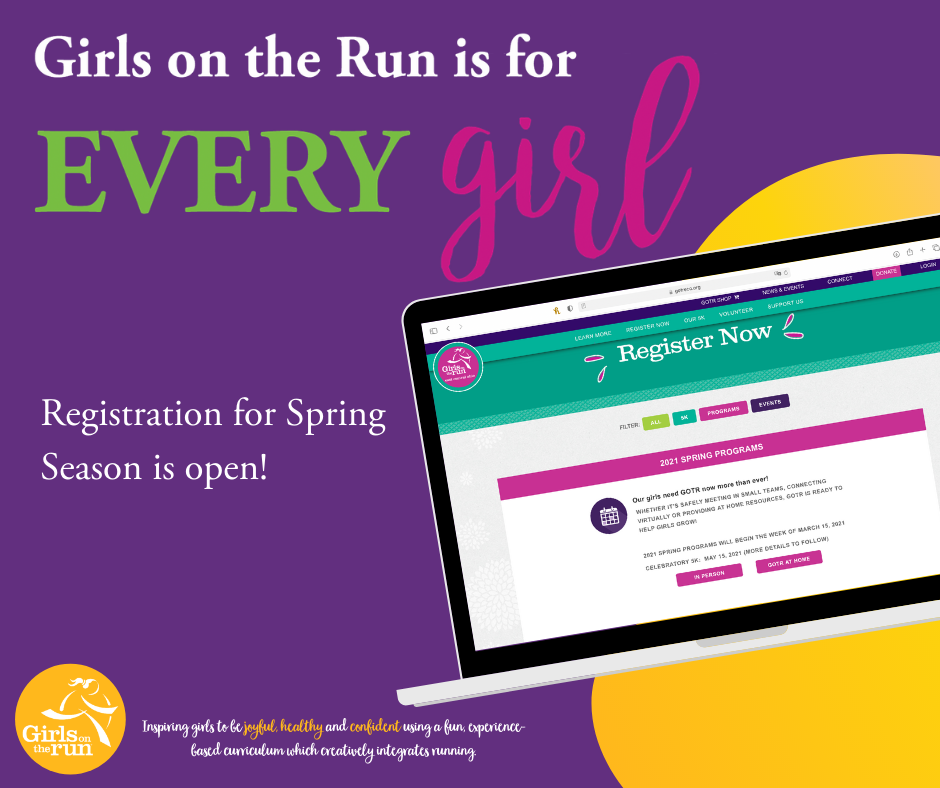 We are NOW OFFERING GIRLS ON THE RUN at the Tuscarawas County YMCA
Registration for our spring program is OPEN! Register here: www.gotreco.org/Program-Registration
Grades 3-6
Tuesday 5:30-7 p.m. Saturday 9:30-11 a.m.
Programs begin the week of March 15
(Week off for Spring Break)
Celebratory 5k - Sat., May 15
(Location TBA)
Registration per girl is a sliding scale based on family
income; maximum registration fee is $150, with a $10
minimum. Payment plans and financial assistance based
on income are available.
Questions? Contact a GOTRECO staff member at
844.446.8779 or by emailing info@gotreco.org
Participating in Girls on the Run transforms girls' lives by helping
them increase their self-confidence, develop healthy relationships,
and feel good about themselves, inside and out.